 ---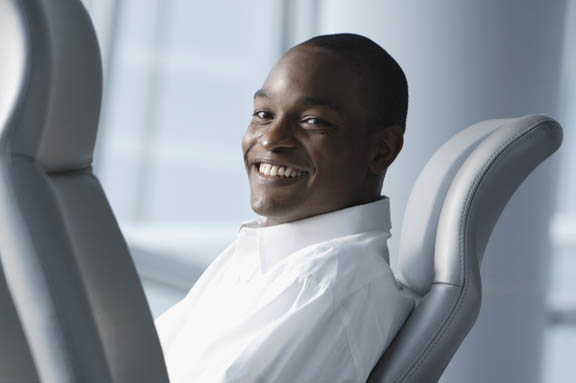 Designed for Individuals
Who wish to unlock the value of IP through entrepreneurial strategies to create IP policies, market position and funding opportunities.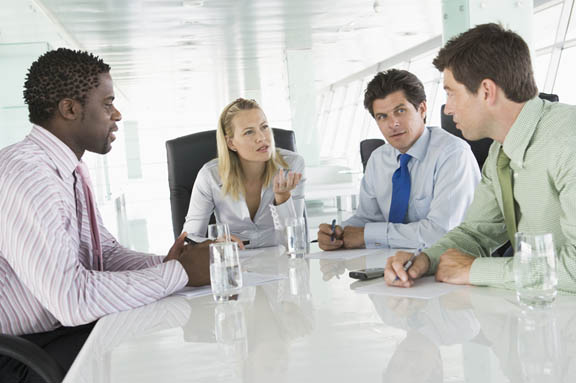 Designed for Teams
With support tools and context to align IP business strategy with corporate strategy and to build or improve the company's IP capabilities.
---
Why Choose The IP Zone Educational Institute?
IP is an emerging, but powerful influence on corporate performance. Effective IP management is vital at all levels of the enterprise because it drives innovation and invention. We develop cutting-edge IP education for entrepreneurs, senior executives and IP managers and give you access to global IP industry thought leaders. The IP Zone Educational Institute advances best practices and publishes valuation and deal information.
The accounting and financial practices of the industrial economy are not adequate to the needs of today's knowledge economy. The IP Zone Educational Institute will focus on business transactions to define the requirements to meet most, if not all, of these needs. Our approach is to rely on the IP innovators and their business motives to drive the changes to the system that will accelerate the adoption of new practices to create a strong IP driven foundation for the knowledge economy.
---
The IP Zone Educational Institute offers a variety of courses to address classic company IP issues. Representative courses are summarized below:
---
U.S. Constitution, Article I, Section 8, clause 8

"The Congress shall have the power . . . To promote the Progress of Science and useful Arts, by securing for limited Times to Authors and Inventors the exclusive Right to their respective Writings and Discoveries"

-U.S. Constitution, Article I, Section 8, clause 8

The Economist (Oct. 22, 2005)

"As much as three-quarters of the value of publicly traded companies in America comes from intangible assets."

- The Economist (Oct. 22, 2005)

The Economist (Sept. 29, 2005)

"For the first time since the industrial revolution, fewer than 10% of American workers are now employed in manufacturing."

- The Economist (Sept. 29, 2005)

Alan Greenspan, Remarks at the 2003 Financial Markets

"In recent decades . . . the fraction of the total output of our economy that is essentially conceptual rather than physical has been rising. This trend has, of necessity, shifted the emphasis in asset valuation from physical property to intellectual property and to the legal rights that inhere in the latter."

-Alan Greenspan, Remarks at the 2003 Financial Markets Conf. of the Fed. Res. Bk. of Atlanta, Sea Island, GA (April 4, 2003).

James W. Ely, Jr., The Guardian of Every Other Right: A Constitutional History of Property Rights

"IP rights – especially those in the form of patents – will represent the most significant form of wealth in the new millennium."

-James W. Ely, Jr., The Guardian of Every Other Right: A Constitutional History of Property Rights 6 (1992).

Lew Platt, former CEO of Hewlett-Packard Co

"If HP knew what HP knows, we would be three times more profitable."

-Lew Platt, former CEO of Hewlett-Packard Co.

Lawrence Lessig, Stanford Law School, Review of The Economic Structure of Intellectual Property Law

Intellectual property is the most important public policy issue that most policymakers don't yet get. It is America's most important export, and affects an increasingly wide range of social and economic life."

-Lawrence Lessig, Stanford Law School, Review of The Economic Structure of Intellectual Property Law by William M. Landes, Richard A. Posner

Rick Thoman, President and CEO of Xerox Corp

"The world's most successful companies are aggressively promoting, protecting, and marketing their own intellectual property. … [T]he stakes are enormous –billions of dollars– for those companies that successfully mine and maximize the value of their patented ideas.

-Rick Thoman, President and CEO of Xerox Corp., Review of Rembrandts in the Attic: Unlocking the Hidden Value of Patents by Kevin G. Rivette, David Kline.

Intangible Assets and Future Value Accenture Ltd

Some 49% of companies said they relied primarily on intangible assets to create shareholder wealth, yet only 5% had a robust system to measure and track the performance of intangible assets.

-Intangible Assets and Future Value Accenture Ltd. 2003 Survey of 120 Senior Executives.

Dominique Guellec, EPO Chief Economist

"In emerging technology fields (IT, software, biotech, nanotech) much innovation come from start-ups: companies with no other asset than their technology."

-Dominique Guellec, EPO Chief Economist (12/1/2005)

Howard Anderson, Why Big Companies Can't Invent

"Companies reward managers for making their numbers, not for building new businesses. Who wants to risk her bonus for an upstart technology that threatens the cash cows? Corporate R&D spends 80 percent of its time and talent on product improvements and 20 percent on really new stuff."

-Howard Anderson, Why Big Companies Can't Invent (MIT Technology Review, May 1, 2004)

Thomas Jefferson, Letter to Isaac McPherson

"If nature has made any one thing less susceptible than all others of exclusive property, it is the action of the thinking power called an idea, which an individual may exclusively possess as long as he keeps it to himself; but the moment it is divulged, it forces itself into the possession of every one, and the receiver cannot dispossess himself of it."

-Thomas Jefferson, Letter to Isaac McPherson, Monticello, August 13, 1813

Miguel de Icaza

"Every piece of software written today is likely going to infringe on someone else's patent."

-Miguel de Icaza

Abraham Lincoln

"[T]he patent system added the fuel of interest to the fire of genius."

-Abraham Lincoln (In 1859, Abraham Lincoln, in a lecture at Springfield, Illinois)

Team lessons in a professional atmosphere

Individual sessions with
leading industry speakers

Cutting-edge curriculum designed by industry experts
100% satisfaction
guaranteed